For English, please scroll down
Heldere moves op frisse grooves
Op 15 maart nemen we een voorschotje op de lente en stappen uit de donkerte het frisse voorjaar in. Popmuziek uit de Arabische hitlijsten van 2023 staat centraal deze cursus. Buikdans meets hiphop. Heldere bewegingen op frisse grooves!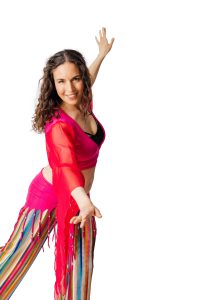 De lessen zijn op woensdagavonden. Van 19:30 tot 20:30 uur is een open level les. Een les met basisbewegingen, waar meer gevorderde dansers de mogelijkheid krijgen om zichzelf uit de dagen door extra bewegingen te stapelen (layering). Van 20:45 tot 21:45 uur is mogelijk een volgende les, waarvan de invulling afhangt van wie zich aanmelden. Locatie: Speeltuin Kozakkenpark Enschede. De cursus start op woensdag 15 maart en eindigt op woensdag 19 april. Dit 6-lessenblok kost 60€ (voor niet-minima) of een lager tarief in overleg. De eerste les kan gevolgd worden als proefles (10€, wordt erna in mindering gebracht). Inschrijvers voor de volledige cursus krijgen voorrang op deelname.
Interesse? Mail je naam en contactgegevens aan raqsenschedeAPENSTAARTJEgmail.com.
Sprightly moves on peppy grooves
On March 15th, we welcome the peppy freshness of spring in the air and shake off the winter cold. Join us and dance sprightly to Arabic pop music. Bellydance meets hiphop!
Course dates: 6x a Wednesday evening (March 15 – April 19, extra lesson: April 26)
Location: G.J. van Heekstraat 14 ( 10 minutes by bike from Vrijhof)
Course fee: 60€ (student discount applicable)
The first lesson can be taken as a trial lesson (10€, which will be deducted from the course fee). Enrollers for the full course are given priority. It seems that we might be able to fill a class with UT people only. The timeslot 20:45-21:45 might thus be an international group. Of course the class will be in English.
Not available next week and prefer classes on Tuesdays? Have a look at this 8-week course at Vrijhof: Oriental Dance | Home (EN) (utwente.nl) You can already subscribe. Places are limited.
Interested? Email your name and contact details to raqsenschedeAPENSTAARTJEgmail.com.