Fier de winter in
[for English please scroll down]
Gooi je wintersjaal af en verwen jezelf met een buikdanssluier! Terwijl een wintertenue je ineen doet duiken om de kou te lijf te kunnen, vraagt een buikdanssluier je juist om je te openen. Ze wil wijd uitgewaaierd worden met grote sierlijke armbewegingen. Vanuit de fiere danshouding die daarbij hoort zal je zien dat winterblues als sneeuw voor de zon verdwijnen.
Cursusdata: 6x een woensdagavond (11 januari t/m 15 februari). Tijd: 19:30-20:30 uur en 20:45-21:45 uur. Locatie: Speeltuin Kozakkenpark Enschede. Er zijn 2×7 plekken beschikbaar. De cursus kost 60€ voor niet-minima. De eerste les kan gevolgd worden als proefles (10€, wordt erna in mindering gebracht). Inschrijvers voor de volledige cursus krijgen voorrang op deelname.
Interesse? Mail je naam en contactgegevens aan raqsenschedeAPENSTAARTJEgmail.com.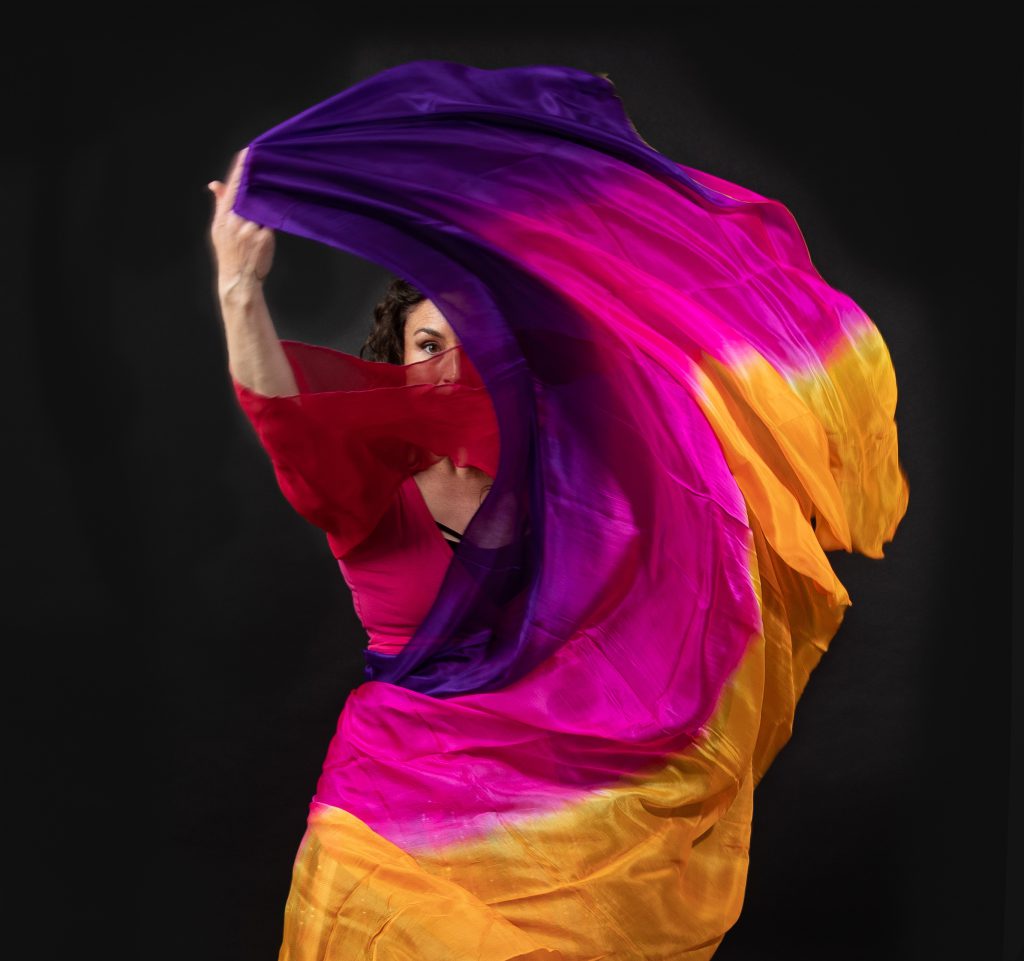 Chest-lifted into the winter
Throw off your winter scarf. Treat yourself with a bellydance veil! While a winter outfit makes you cringe to fight the cold, a bellydance veil asks you to open up. She wants to be fanned out wide with graceful arm movements. From the dance posture that comes with it, you will see that winter blues disappear like snow in the sun.
Course dates: 6x a Wednesday evening (Januari 11th to February 15th). Time: 19:30-20:30 and 20:45-21:45. Location: playground Kozakkenpark in Enschede. There are 2×7 spots available. The course fee is 60€. There is a reduced price option. The first lesson can be taken as a trial lesson (10€, which will be deducted from the course fee). Enrollers for the full course will be given priority.
Interested? E-mail name and contact details to raqsenschedeAPENSTAARTJEgmail.com.